Living

14280 W. Stanislaus
Kerman, CA
93630
Like the small town that it serves, Autumn Ridge, a 27-unit assisted living residence, mirrors the local sense of concern for the safety and well being of each resident.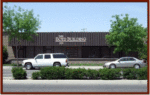 275 S. Madera Ave., Ste. 100
Kerman, CA
93630
At The Boyd Company we recognize your home is a reflection of who you are. It's a place to put down your roots and invest in your family's future.