Local Government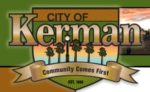 850 S. Madera Ave.
93630
The site of Kerman was first established by the Southern Pacific Railroad Company as a station with a pump and watering tank in 1891. The site was originally named Collis in honor of the president of the railroad Collis P. Huntington.
In 1946, the residents of Kerman voted to incorporate, and the City of Kerman was born, with a population of 1,050 residents. Kerman remains predominantly agricultural, but is reaching out to industry through the development of an industrial park and development of strong business.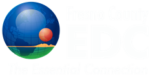 906 N. Street, Ste. 120
Fresno, CA
93721
The Economic Development Corporation serving Fresno County is a nonprofit organization established to market Fresno County as the premier location for business prosperity. We strive to not only facilitate site selection for new businesses within Fresno County, but we also assist in the retention and expansion of businesses that are already located in the area.