KERMAN HARVEST FESTIVAL & PARADE
CARNIVAL: Thursday, September 14, 2017 – Sunday, September 17, 2017
EVENT DETAILS:

Annual community celebration 70+ years and still going! Four-day event opens on Thursday, September 14th at 5:00 p.m. Food,
miscellaneous vendors, Paul Maurer Shows Carnival, entertainment, and music nightly – dance outdoors under the stars!
PARADE DETAILS: SATURDAY, SEPTEMBER 16TH
Saturday the 73rd Kerman Harvest Festival Parade at 10 a.m. in downtown Kerman. Parade procession on Madera Avenue; "A" Street to "G" Street.
2017 Parade and Festival Theme: "WONDERFUL WORLD OF SPORTS"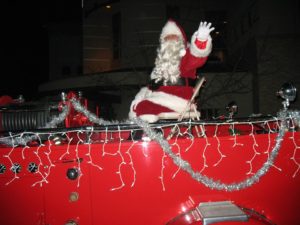 Kerman's 21st Annual Night Christmas Parade!
Theme: TBD
Event Dates
TBD
Click To Download → christmas-parade-entry-form-2016
Description:  The annual Christmas Parade is Saturday TBD. in Kerman on Madera Avenue; parade procession is "C" Street to "G" Street. Come and help us welcome Santa Claus to Kerman! It's a fun evening of sparkling lights, smiling faces and…

Tuesday, July 3rd 2018
Gates Open at 6:00pm
Kerman High School Stadium – 205 S. 1st St. Kerman, Ca 93630
About This Event
Join Kerman for their Annual Independence Celebration "The Festival of the American Spirit Fireworks Show" on Sunday July 3rd. A family oriented evening with kids activities, food, miscellaneous vendors, entertainment and an outstanding display of fireworks! Gates open at 6:00pm. Fireworks at 9:20pm. (approx.)
Price: $6.00 Adult
$3.00 Child 4-10 years old