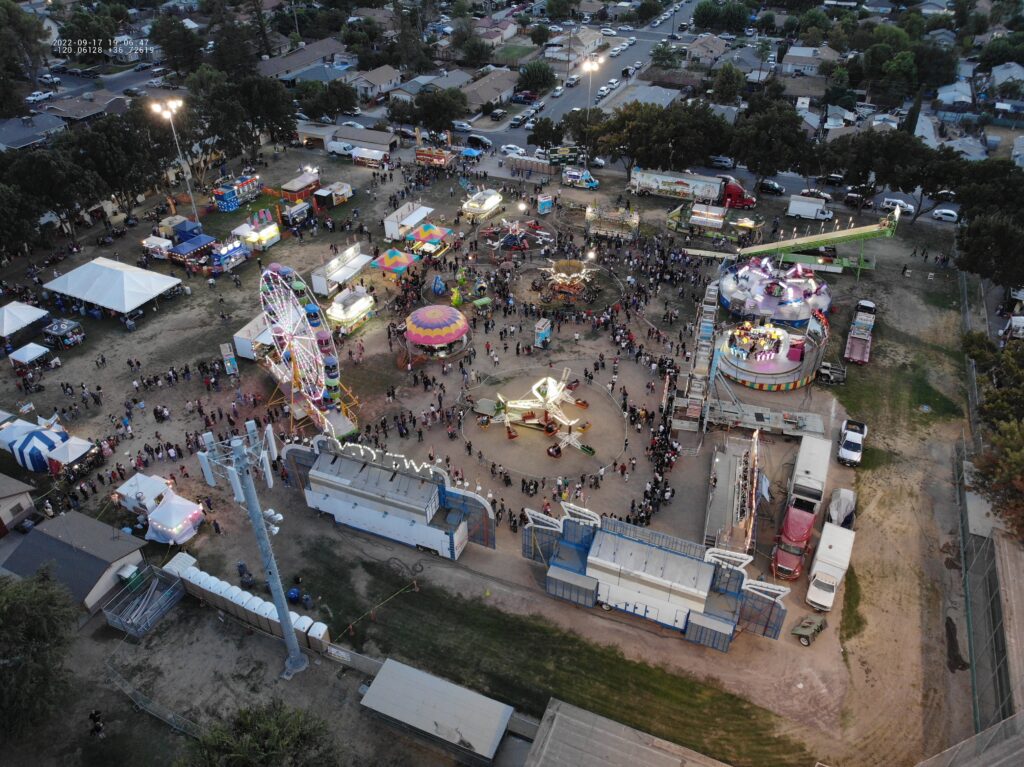 Check back often for schedule details and updates! Like our Facebook Page for information and updates!
Plans for the 79th Kerman Harvest Festival in 2023 are underway.
September 14th – 17th, 2023
VENDORS
Thank you for your interest please email your contact information and what you sell to;
Kermanchamberkcc@gmail we will send you a packet just as soon as they are ready.
Proudly Sponsored By: Kerman Chamber of Commerce
EVENT DETAILS: Sep. 14-17, 2023
Plans are underway for 2023; 79th Kerman Harvest Festival! The four-day event opens on Thursday, September 14th at 5:00 p.m. Food, miscellaneous vendors, Johnson Amusements Carnival, entertainment, and music nightly – dance outdoors under the stars!
DETAILS TO COME!
PARADE: SATURDAY, SEPTEMBER 16TH, 2023
Join your community in celebration of the 79th Annual Kerman Harvest Festival Parade! The parade starts at 10 a.m. in downtown Kerman. Parade procession Travels down Madera Avenue from "A" Street to "G" Street.
2023 Parade and Festival Theme: "TBA"